Started in 2001, Last Chance Fishing Adventures was founded by your guide, Kelly Wagner. Kelly has been fishing the South Vancouver Island area most of his life. He knows how to find the fish, and how to make them bite.
Over the years, Last Chance Fishing Adventures has moved to where the fish are. We currently operate out of Oak Bay Marina in the winter season, and have recently moved to Sooke Harbour Marina for the summer and fall months. We have fished Sooke, East Sooke, Race Rocks, Jordan River, Sidney, Oak Bay, Cowichan Bay, Sansum Narrows, Sidney, Porlier Pass, Port Renfrew, Swiftsure Bank, and Browns Bay, just to name a few places.
Your Vancouver Island Fishing Guide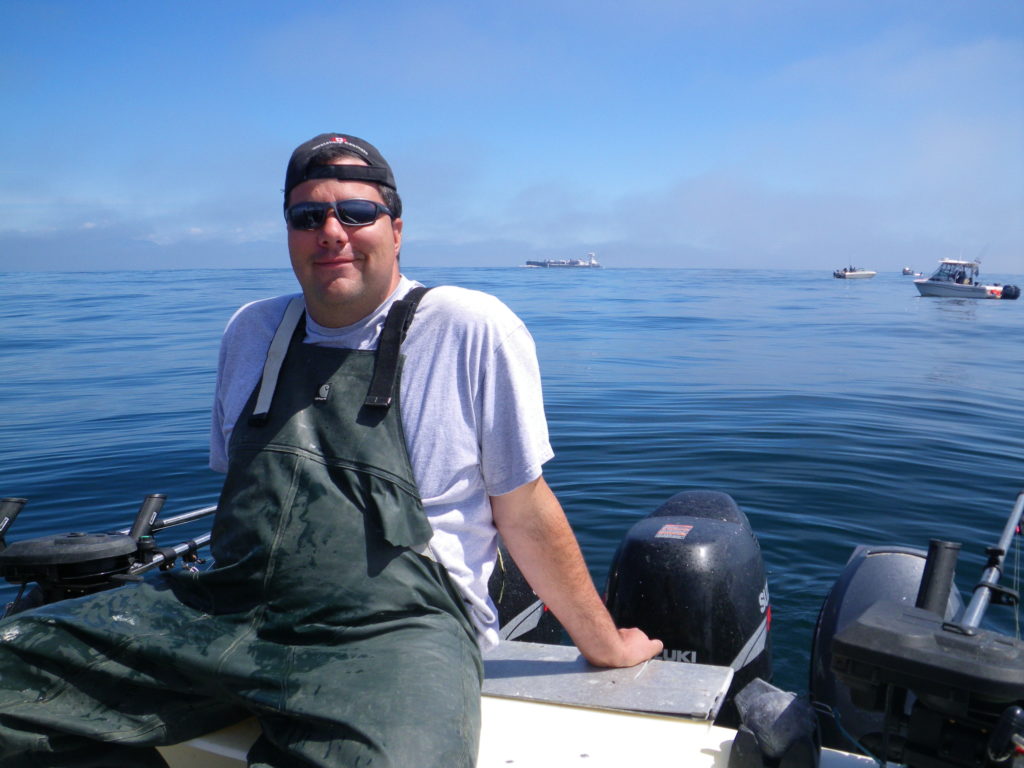 My name is Kelly Wagner, and I am the owner/operator of Last Chance Fishing Adventures. For a single boat tour, when you book, I will be your host and guide.
When we hire more boats for parties of over 5 guests, I only hire other pro guides from the area who know the fish.
Fishing is not only my job, it is also a hobby and a passion. The tackle box is always full of both old classics, and the latest in lures to get you on the fish.   If they are around, you will get your fair share of them.
You can give me a call, or drop me an email any time, I'll be happy to take you fishing or sightseeing.