Last Chance Fishing Adventures can take you fishing 12 months of the year!  Here is where and when we fish:
March - May
Crabbing is available within sight of the docks, and there are dozens of reefs and bays to locate some hungry Winter Chinook (Springs). These feisty fish are usually eager to take the hook, and fantastic table fare.
This is also the best time of year to find a Pacific Halibut! These large flatfish can weigh over 400 lbs, but 20-60 pounders are the most common. We fish for halibut anywhere from Victoria to Jordan River.
June - October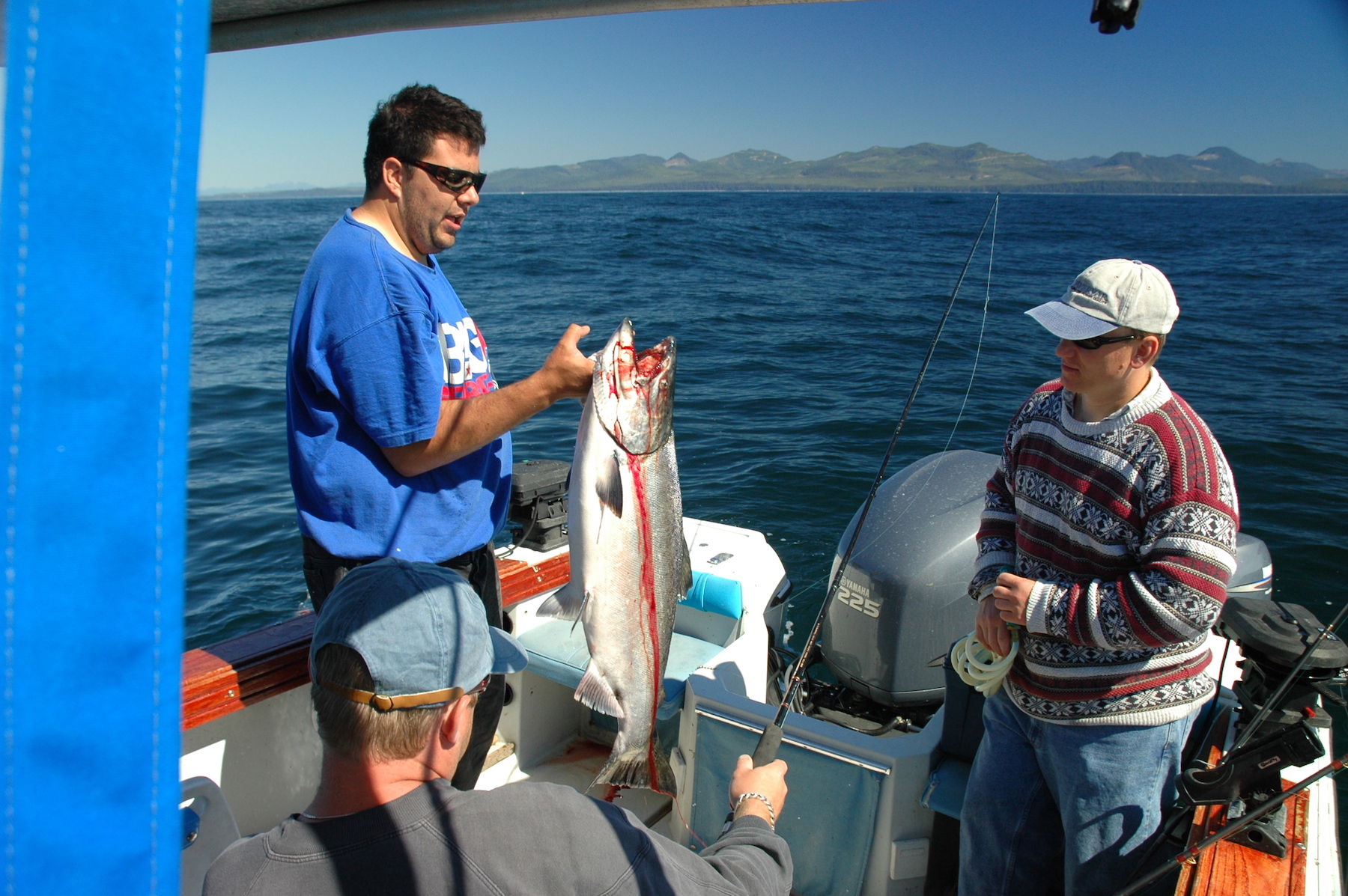 This is considered "Prime Time" for salmon fishing just about anywhere on South Vancouver Island! We move our boat to Sooke Harbour Resort and Marina, from there we are 5 minutes from some of the best salmon fishing in the protected Strait of Juan De Fuca.
Salmon Fishing opportunities are near limitless, with some of the hot spots including Possesion Point, Secretary Island, Otter Point, Sheringham Point, Muir Creek, Point no Point, and some of Kelly's secret spots!
Sometimes we see whales, and best of all, this is the time where the big Chinook salmon are running, sometimes over 50 pounds.
The weather is usually nice, there is no swell and rarely wind. If the rough waters of the West Coast are not for you, you should give Sooke a try!
We also offer trips out of Victoria and Oak Bay, call us to set up your trip today!